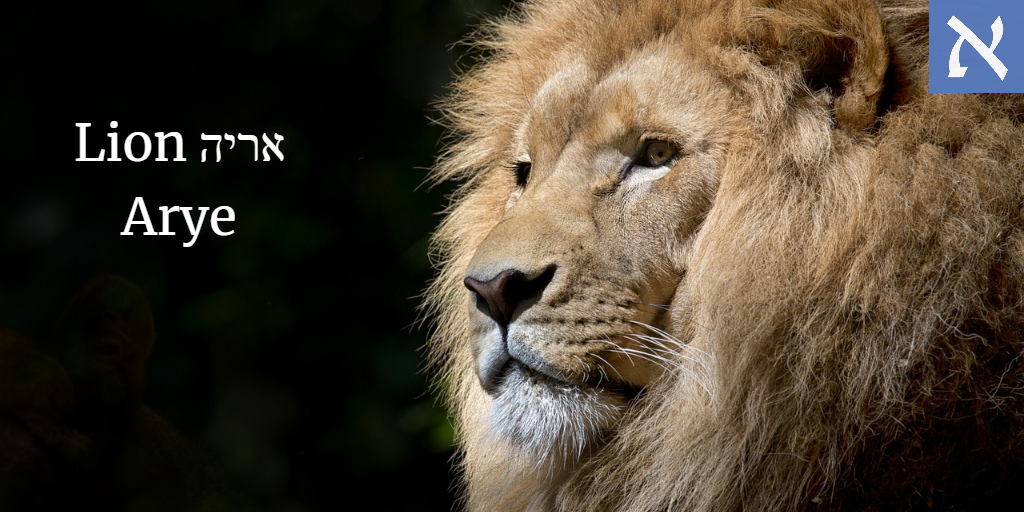 Happy Hanukkah and good morning 🙂
The word Lion in Hebrew is אריה Arye. The lion is considered to be the king of the animals. Like a king who has a crown, the lion has a mane.
The letters of the word Arye אריה (lion) hide more optional words in it. Such as the word יראה Yira'a, which in Hebrew means the respect of the higher.
And the noun ראיה re-ee-ya, which stands for the ability to see, as a fruit of being wise. Being wise refers to the fact of seeing beyond the flesh eyes, the secret level in Hebrew סוד Sod which operates the life on earth.
Another aspect of the word Arye אריה (lion) is its numeral value. The numeral value of the word אריה lion Arye, is 216, as the word bravery in Hebrew גבורה Gevurah. Implying us that the real bravery starts when we manage to overcome and see beyond the mechanical scene and the flesh eyes level, just like the king of the universe.