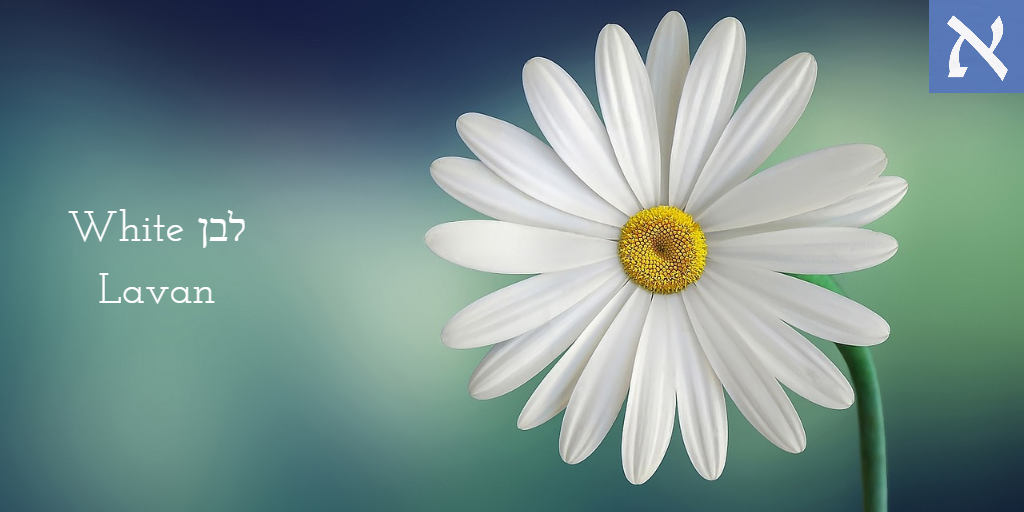 White – Lavan – לבן
White – Lavan, is not just a color, but also a name of a person. In the biblical story Lavan (In the English translation appears as Laban) is the brother of Rebecca, Jacob's Uncle.
In Genesis 28:10 Jacob is running away for his life from his brother Esau who wants to kill him for stilling the blessing, from their father Isaac. Following his mother's Advice, Rebecca, he flees to her brother, Lavan.
Jacob is running from Esau, which named Edom after the lentil stew he was eating, and escapes to the house of Lavan – white.
In other words: Jacob is leaving the ability to act in this world by running away from his brother Esau, who appears in a Sequence of the color red (eating the lentil stew, hunting for a living) and comes to the world of thoughts which is represented by his future father in low – Lavan.
…
To hear the pronunciation of the word "white" in Hebrew, click here